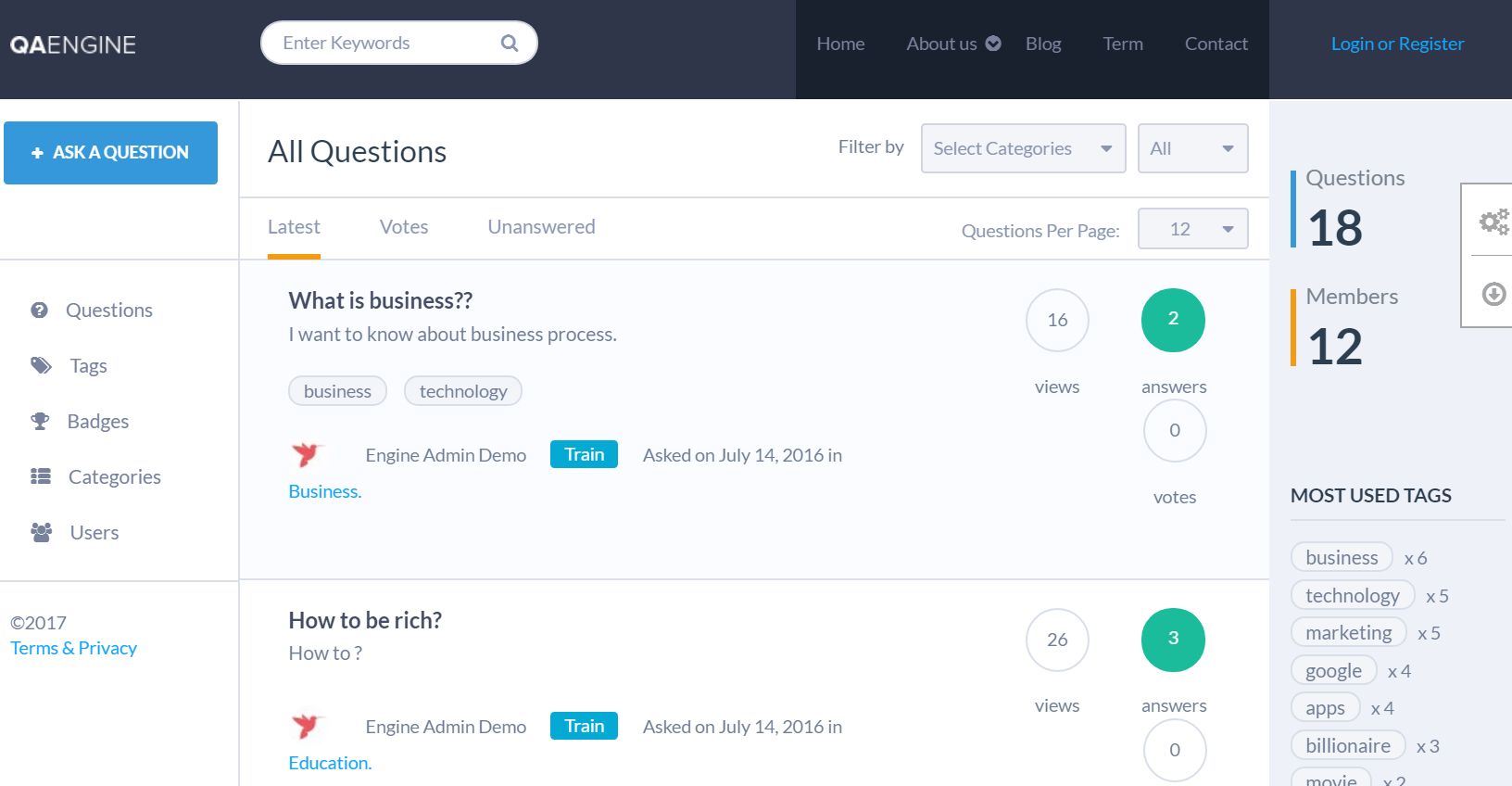 So you want to build the next Quora or Stack Overflow? I have collected the best Q&A WordPress themes currently on the market.
To be fair, there is not a big market for this type of themes. There are a lot of themes that look like they have not been updated since the 90's.
In this post, I have only included the themes that have met my design standards. In addition to that, the theme must have these features:
let users ask questions,
let them answer questions,
and let them vote.
QAEngine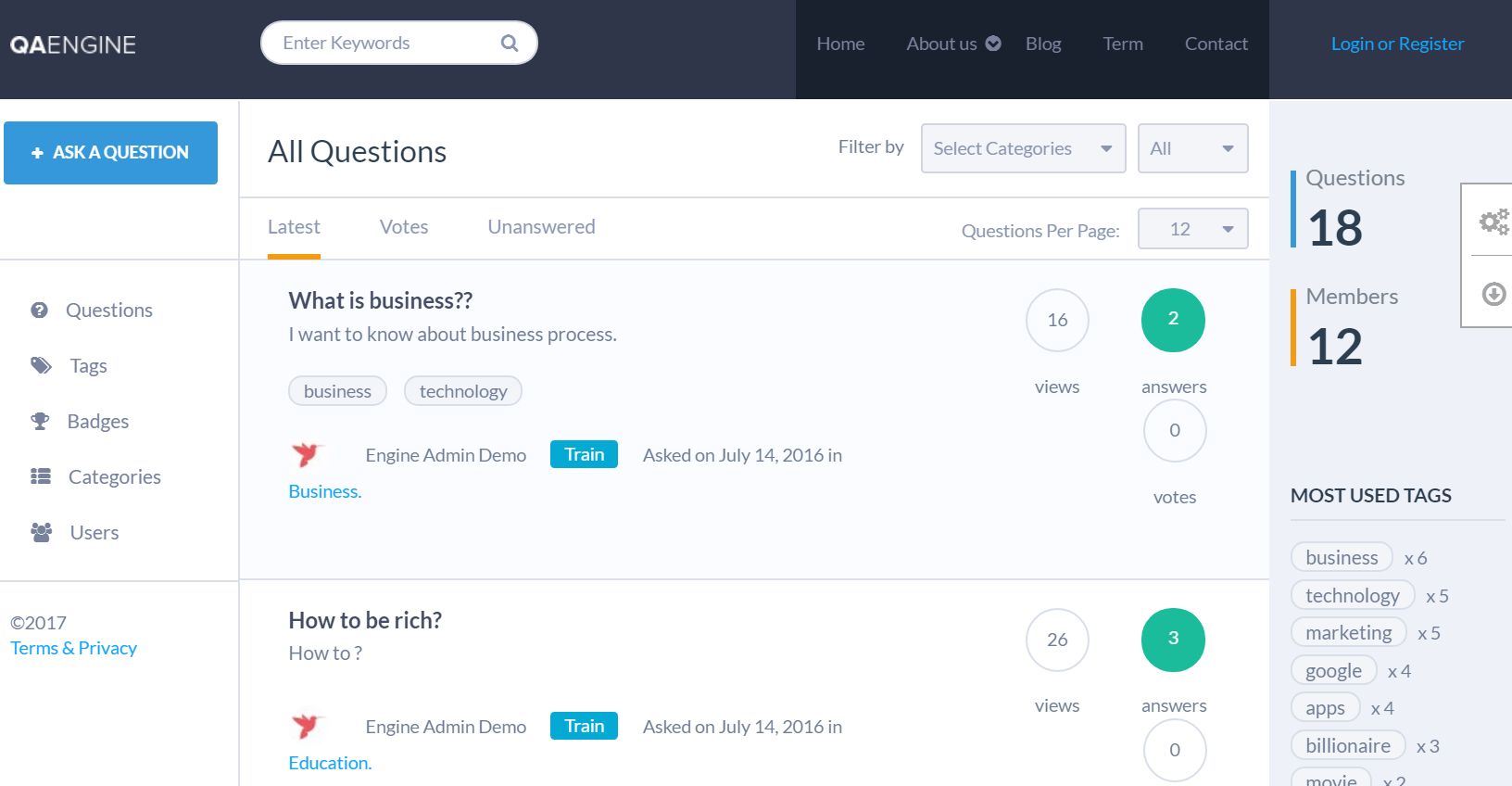 QAEngine is made by Engine Themes. They create specialized themes, like classified ads, web directories or in our case question and answer themes.
QAEngine is the ultimate Q&A WordPress theme. It has the widest set of functions I have seen on the market. You can create categories and tags for the questions. They are listed on the front page with all the information a visitor would need. If you click on a question, you will be able to:
Share
Comment
Flag
Answer the question
People who post a lot of answers can earn badges, thus motivating your users to be active.
You can vote answers up and down, and the person who asked the question can mark an answer as best. That makes it easier for future visitors to see which answer is the best.
Ask Me
Ask Me follows a flat user interface and design. With a color picker and design tools, you are free to give your site the look you want. Choose from boxed or full width layout, 10 pre-built color schemes (or use the color picker to create new ones).
Not only it is good for a Quora type website, but it's also great for a knowledgebase. Some businesses are heavily impacted by customer support requests. Letting your customers ask questions in one location makes it easier for them to later find the answers, and for you not having to tell the same thing over and over again.
Just like with QAEngine, you have user profiles and the ability to mark questions as solved.
https://atheme.net/wp-content/uploads/2017/08/qaengine-scr.png
848
1632
atheme
atheme
2017-08-07 15:12:39
2020-10-13 18:07:12
The Best Q&A (Question and Answer) WordPress Themes